THE AFYA PROGRAM
The Afya Program is a global non-profit initiative supported by MSD Animal Health. For the past 25 years, we have been committed to donating canine rabies vaccines for use in developing regions of the world that so desperately need it. We have dedicated our full support behind the humanitarian efforts of our partners, including Rabies Free Africa and Mission Rabies, and their goal of eliminating canine-mediated rabies.
MILESTONES AND SUCCESSES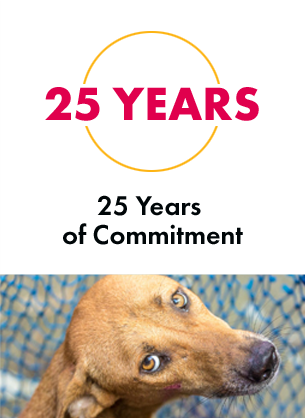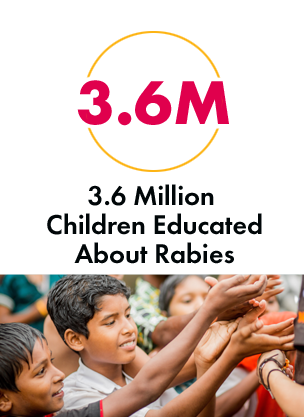 OUR ONGOING LEGACY
See where The Afya Program began and where it is today.
1996
Partnership with Professor Sarah Cleaveland to support the Serengeti research project.
2004–2006
Donations increased as more local organisations contributed. Serengeti research project renamed 'Afya Serengeti' (Afya is Swahili for 'health').
2007–2012
The programme continued to expand and became an official global donation project.
2013
Mission Rabies is founded by Dr. Luke Gamble. MSD Animal Health partners with Mission Rabies. The overarching name for our initiative is changed to 'The Afya Program'.
2016
The Afya Program marks 2 million rabies vaccines donated.
2017
Mission Rabies eliminates rabies in Ranchi, India.
2018
'Afya Serengeti' changes name to 'Rabies Free Africa'.
2019
The Afya Program celebrates 3 million doses donated.
TODAY
We proudly continue to supply rabies vaccines for mass dog-vaccination campaigns around the world.

ZERO BY 30
Zero by 30 is a global goal set by the World Health Organization (WHO) dedicated to eliminating deaths in people from canine-mediated rabies by the year 2030.