THE AFYA PROGRAM IMPACT
The Afya Program partners with organisations like Rabies Free Africa and Mission Rabies to help the global community. Together we have grown beyond efforts in Tanzania and India to mount rabies elimination campaigns in Malawi, Uganda, Sri Lanka, Ghana, Thailand, Kenya and Cambodia.
IMPACT ON RABIES BY GEOGRAPHY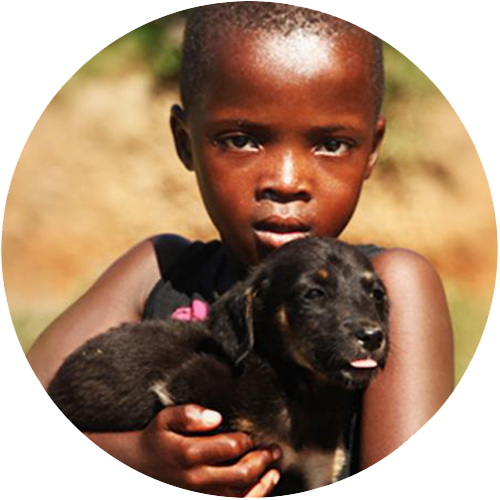 Tanzania & Kenya
Rabies Free Africa rolled out their rabies control forces into communities throughout these deserving yet underserved countries.
Our volunteers work closely with villagers to track rabies in local wildlife, domestic dogs and people to improve disease reporting.
Serengeti
Rabies Free Africa's game-changing research is investigating the use of non-refrigerated, passive cooling devices to store vaccine locally in the communities with the aim of improving levels of rabies immunity and vaccine efficiency.
The efforts of volunteers in the region have led to the elimination of rabies in dogs, wildlife, domestic livestock and people.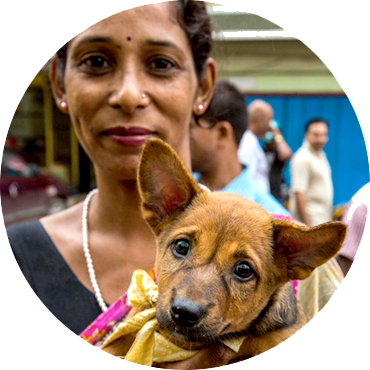 India
Mission Rabies has vaccinated hundreds of thousands of dogs throughout the towns, villages and surrounding countryside of the coastal state of Goa with the help of international volunteers from 14 countries and local dog catchers.
Together, their years-long effort reduced the number of human rabies deaths to zero.
MISSION RABIES IMPACT
Since launching their first campaign, Mission Rabies has vaccinated more than 2.5 million dogs and educated over 5 million children.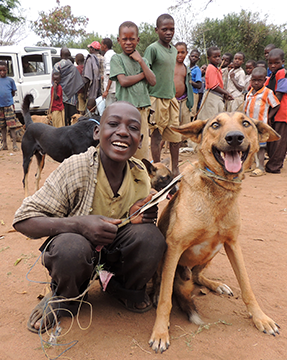 "Being part of the Mission Rabies effort made me proud once again that veterinary medicine was able to save animal, and therefore, human lives."
—Davide De Lorenzi, DVM, Veterinarian from Forli, Italy and Mission Rabies volunteer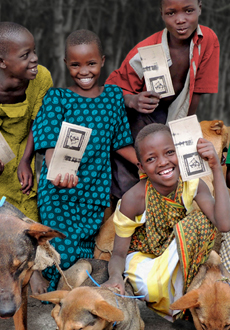 "Getting involved with The Afya Program reignited the passion of my veterinary oath to protect and serve all animals, pets and people. Most people don't realise we are still fighting a rabies epidemic across the globe. Rabies isn't much of an issue here in the US but in less fortunate countries, children are dying from this very preventable disease."

—Tonya Curtis, DVM, Practice Owner from Mt. Dora, Florida
RABIES FREE AFRICA IMPACT
Each year the rabies vaccines administered by Rabies Free Africa help keep the endangered wildlife in the Serengeti National Park 100% free of canine-mediated rabies, thus protecting the human population from infection. At least 70% of the dogs need to be vaccinated annually to create sufficient 'herd immunity' to eliminate rabies.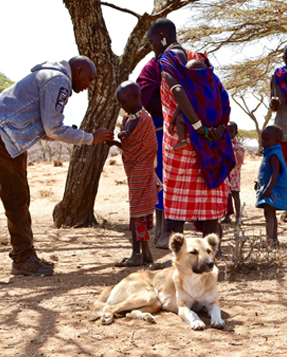 "We sometimes forget that veterinary professionals are the first line of protection for human health, particularly when concerning zoonotic diseases such as rabies. Under the Rabies Free Africa programme, we began educating our clients on how they could save a child in another part of the world by vaccinating their pet here at home. Our staff believes in this mission, and they feel proud about our contributions to eliminate rabies."

—Greg Benoit, DVM, Veterinarian, Washington State, USA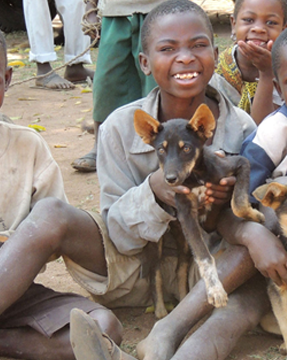 "The importance of the elimination of rabies cannot be overemphasised. It is chilling to think how many human beings succumb to this deadly disease, which is entirely preventable by vaccine. Knowing that The Afya Program contributes rabies vaccines that can potentially save more human lives makes my support an easy decision."

—Mike Thomas, DVM, past President of the American Animal Hospital Association

"Our staff and clients feel better knowing that we are
partnering with such a morally responsible organisation."
— Gregg Takashima, DVM, Practice Owner from Lake Oswego, Oregon