RABIES CONTROL: THE GLOBAL THREAT
While human deaths from canine rabies have all but been eliminated in developed countries, rabies remains prevalent in developing regions of Africa, Asia and India. An estimated 59,000 people die each year from rabies,1 and 40% of them are children under 15 years of age.2 Understanding this deadly disease and the importance of preventing its spread in developing areas of the world is key to achieving the goal of eliminating rabies altogether.

59,000
people die each year
from rabies
WHAT IS RABIES?
Rabies is one of the deadliest known diseases. It is a viral zoonotic disease that causes fatal inflammation of the brain and spinal cord not only in wild animals but also in domestic animals and humans. The rabies virus is transmitted through the saliva of an infected animal usually through a bite or scratch. In up to 99% of cases, domestic dogs are responsible for human rabies infections.2
Symptoms usually appear between 4 and 8 weeks after contact with an infected animal. If someone has recently been exposed to rabies, a vaccination can be part of the treatment.
Rabies symptoms include:
anxiety
confusion
partial paralysis
agitation
aggression
hypersalivation
difficulty swallowing
fear of water (hydrophobia)
paralysis, coma and death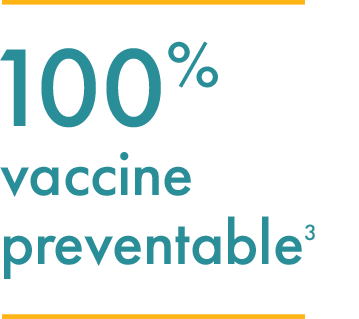 THE IMPORTANCE OF RABIES VACCINATION
Fortunately, rabies is 100% preventable through routine vaccination.3 Canine mass-vaccination initiatives are the most cost-effective rabies prevention measures. In fact, in areas where at least 70% of dogs are vaccinated annually the disease can be controlled.4